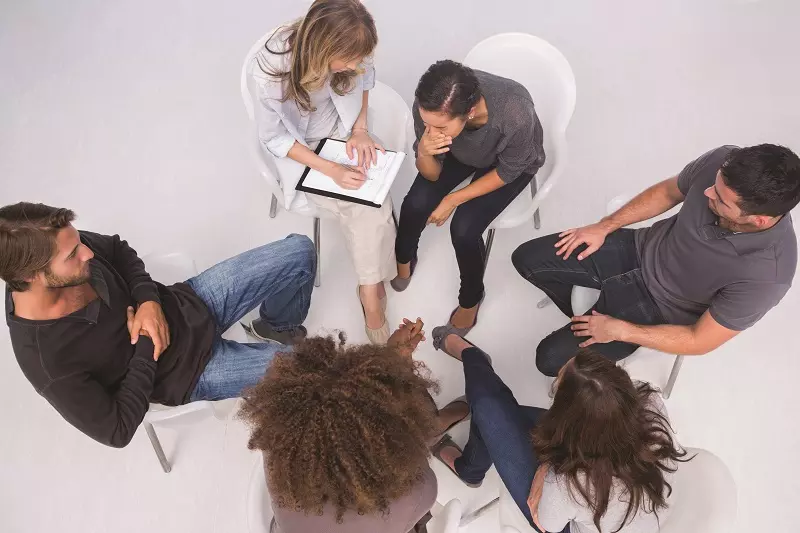 People reentering the community after incarceration face numerous obstacles. With assistance from a circle of community members who support and hold the Core Member (previously incarcerated person) accountable, those obstacles can be overcome.
How it works

Community Circles serve those who are paroled into the Estes Valley following incarceration. Referrals can be made by parole officers or by self-referral. If an assessment determines that the program is appropriate and the referee agrees to participate, circle participation becomes a part of their parole plan. The individual is then considered the circle's
Core Member.

Participants in the circle include the Core Member, community members, a representative from law enforcement and two trained volunteer circle keepers. Community participants must
successfully complete training and agree to perform the outlined duties of a circle member. Each member commits to participating for the duration of the process, encouraging growth of
relationships.

Community Circles meet for one hour, initially on a weekly basis, for up to a year. Meetings become less frequent as the Core Member progresses in their reintegration. During each meeting, circle members develop agreements that address needs in six life areas: employment/education, family/marital, associates/social interaction, substance use, community functioning and personal/emotional. These agreements help the Core Member build positive momentum and confidence through coaching, support and accountability.

Who is served

Any person reentering the community following incarceration will be considered. Priority is given to those who show desire and motivation to change their behavior and lifestyle in order to become productive members of society. Core Members must take responsibility for their actions and commit to living a crime free lifestyle.

Benefits

Core Members receive support and accountability in meeting long-term goals in the six life areas
Core Members are less likely to reconnect with negative influences or engage in past negative behaviors, and are thus less likely to commit new crimes
Core Members learn about healthy functioning within a community and are connected with resources that support their success
The community helps ensure prior offenders become productive, taxpaying members of society; it sees fewer repeat offenders and improves overall safety
I know I will be successful...
"Reentering society can be difficult, but with the assistance of the Circle Group I know I will be successful. Their guidance has been invaluable to my growth, and I have no doubt that I will be a positive member of society."

- Community Circle Core Member
Celebrate their success...
"I'd much rather support someone as they begin a new life than have them continue to struggle with old negative habits or mindsets. It only benefits our community to welcome them back in this supportive manner, to help them contribute in productive ways, and to celebrate their success and growth."
- Christi Kelston, Community Member Circle Participant