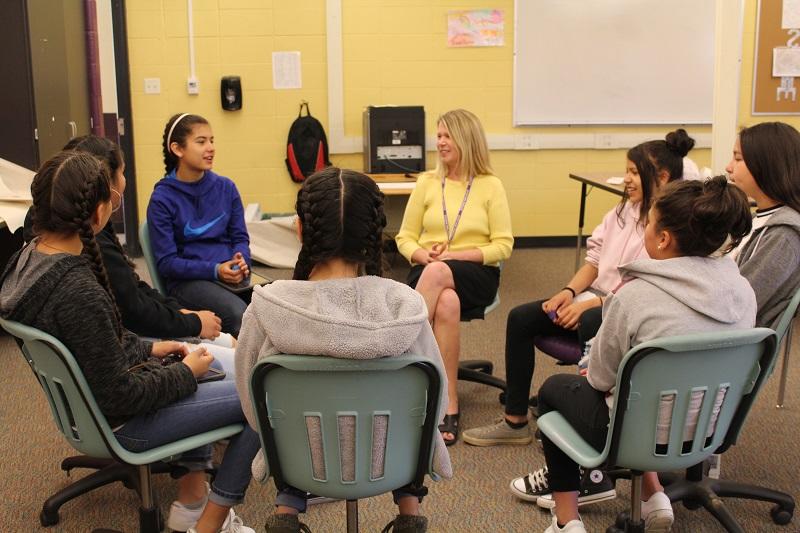 A good place to let out stress...
"I have been getting better grades in my classes since Girls Circle. In fact, I think all my grades have gone up. It's a good place to let out stress so it doesn't build up!"
- Girls Circle Participant
#FFFFFF
Girls Circle is a structured support group for girls that is designed to foster self-esteem, develop and maintain authentic connection with peers and adult women in their community, counter trends of self-doubt and provide an outlet for self-expression. The desire is to see positive peer pressure take hold and for girls to become advocates for each other. As a strengths-based model, Girls Circle helps participants build personal and collective strengths and competence while providing a safe environment to develop critical thinking and exhibit the ability to make choices that are consistent with one's values, interests and talents.
#FFFFFF
Learn more about Girls Circle

Girls Circle is a strengths-based, gender specific group that build relationships and resiliency. It  offered to girls ages 9-18. Circles meet for approximately one hour weekly for one semester, and are led by two volunteer Circle leaders. 

The program is curriculum-based and follows a consistent format. Students elect to participate, make a commitment to attend weekly meetings and agree to follow the group's self-selected guidelines.

Girls Circle is offered in collaboration with the Park R-3 School District.