The Ambassadors of Estes Park are volunteers who enjoy assisting visitors at the Estes Park Visitor Center. The Ambassadors greet walk-in visitors and are prepared to answer questions about the Estes Park area on topics such as lodging, shopping, restaurants, directions, scenic drives, services, activities, local performances and events.
Ambassadors participate in training sessions, annual lodging and retail tours, monthly meetings and refer to numerous resources to be well-informed about the ever changing information concerning the Estes Park area. An Ambassador is identified by their friendly personality and the red shirt or red vest he or she wears when working at the Visitor Center front counter.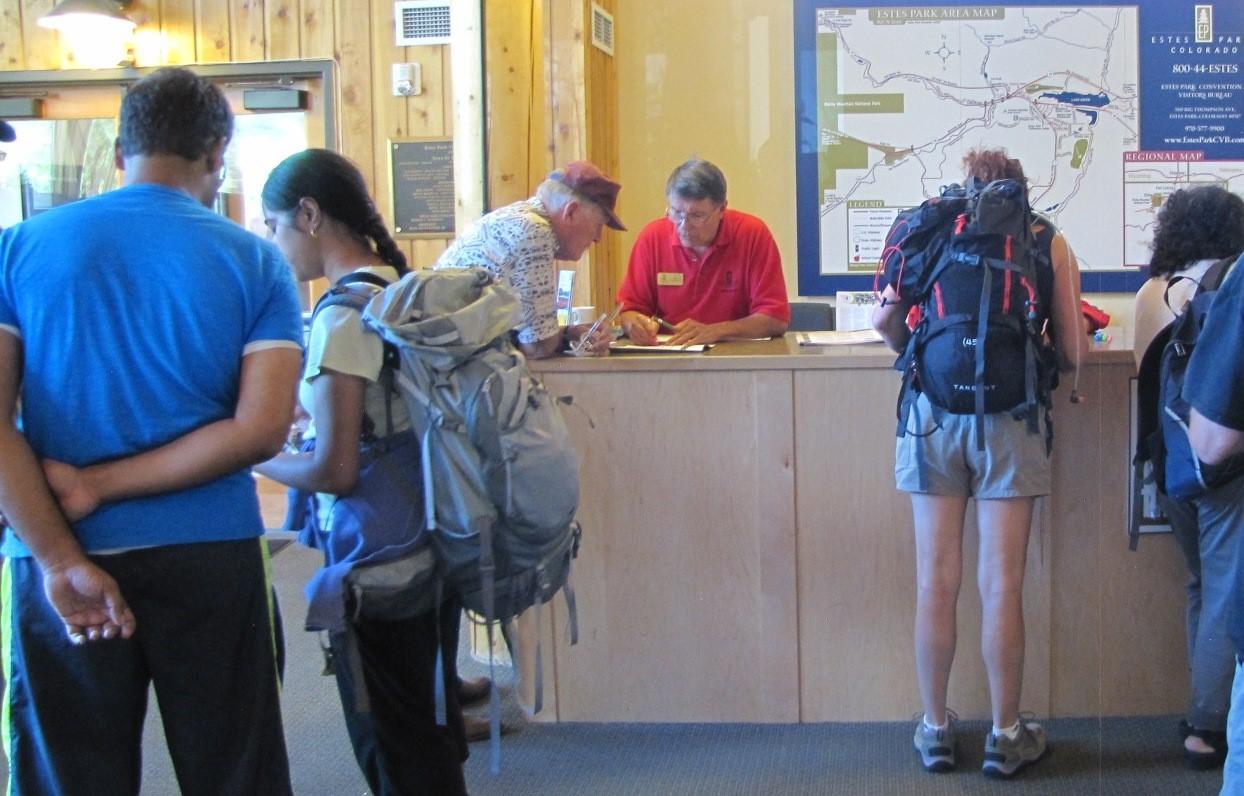 #FFFFFF
The Ambassadors meet on the second Tuesday of each month at 9 a.m., usually at the Estes Park Museum, 200 Fourth St. or at other announced locations.
Anyone interested in becoming an ambassador may obtain an application at the Estes Park Visitor Center, 500 Big Thompson Ave. OR  complete this Volunteer Application Form