When those in conflict are open to hearing each other out, parties can find common ground, settle conflict and develop practical and permanent solutions. Sometimes a neutral third party is helpful in facilitating the discussion.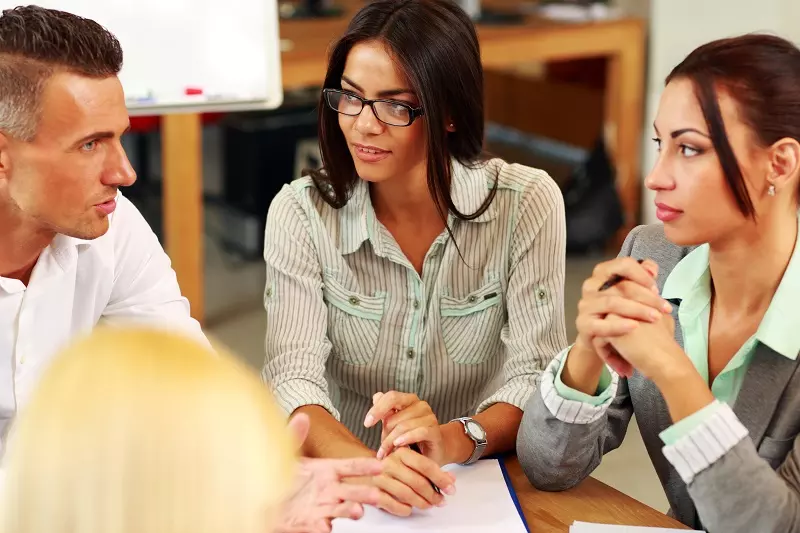 Facilitated Conversations can address potential problems or resolve issues impacting organizations or a group of individuals. Trained facilitators guide the process so that participants can develop an action plan and a means to address future concerns. Facilitators provide a structure for the conversation to occur; they do not give input or decide outcomes. Separate pre-meetings with all stakeholders are held in advance of the larger meeting to determine important topics to address.
How it works

Facilitated Conversations may assist in providing communication processes or in forming an action plan with specific tasks for those involved. When an action plan is developed, a second meeting is held for participants to report on the status of assigned tasks. Other follow up meetings may be scheduled if necessary.

Appropriate situations

Facilitated Conversations may deal with less complex situations than mediation and may involve more participants. Appropriate situations include board disputes or dysfunction, organizational or workplace conflict and neighborhood disputes. Facilitated Conversations are not intended for strategic planning.

Who is served

Facilitated Conversations are a confidential service offered free of charge to individuals and organizations in the Estes Valley. To be considered for the program, all involved parties must be willing to actively participate in good faith. Estes Valley Restorative Justice Partnership staff will assist in determining which program is best suited for each situation.

Benefits

To Participants:

Participants save time and money
Participants begin to reconcile differences, repair relationships and develop more collaborative approaches to problem-solving
Participants become more effective at addressing future conflicts and issues
Conflicts within the community are diffused, thus civil matters do not become criminal matters
The burden on the court system is lessened

To Community:

Community groups, entities and organizations have less conflict and disagreements
The community has more effective organizations that further community goals
Conflict within and between organizations are reduced
Individual participants learn effective conflict resolution skills by participating in the process
Facilitated Conversations are free to organizations and persons in the Estes Valley
I am very grateful...

"I am very grateful to Restorative Justice for creating the structure needed to resolve a work conflict. Their deep respect for the individuals involved allowed us to resolve our conflict and forge a path forward."

- Facilitated Conversations Participant