Estes Transit operates free, daily shuttle service during the peak summer tourism season, limited weekly service during the winter months, and serves several Town-produced special events annually. Daily Summer Shuttle Service begins May 27! Schedule information is provided under the Shuttle Services Menu below.
Rocky Mountain National Park (RMNP) manages transit service to and within the Park, including the Bear Lake, Moraine Park and Hiker shuttles. For more information on RMNP's transit service offerings, please visit the RMNP website.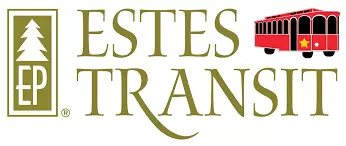 2022 Spring Transportation Service

Estes Transit and Via Mobility Services partner to promote their complementary spring transportation service offerings in Estes Park. Between Via's weekday, on-demand service and the Town's Weekend Trolley Service, there will be a free transportation option for locals and visitors, seven days per week.

Both Estes Transit and Via are fare-free and can accommodate wheelchairs. 

Per Federal Transit Administration (FTA) order, face coverings are required on board both Estes Transit and Via vehicles for passengers and drivers, including children over the age of two.

Estes Transit y Via Mobility Services / Servicios de Transito de Estes y Movilidad Vía se están asociando para promover sus ofertas de servicios de transporte de primavera complementarios en Estes Park. Entre los servicios de Vía en días laborables, el servicio a pedido y el Servicio de Tranvía de Invierno de Fin de Semana de la ciudad, habrá una opción de transporte gratuito, disponible para los lugareños y visitantes, los siete días de la semana.

Tanto Estes Transit como Via son gratuitos y pueden acomodar sillas de ruedas.

De acuerdo con la orden de la Administración Federal de Tránsito (FTA), se requieren cubiertas faciales a bordo de los vehículos Tránsito Estes / Estes Transit y Vía para pasajeros y conductores, incluidos los niños mayores de dos años. 

Download the spring route map:

2022 Summer Shuttle Service

Estes Transit will begin its summer season on Friday, May 27, with the Red Route (Downtown Trolley) serving from 9 a.m. to 9 p.m. daily.

All other routes (Gold, Brown, Blue, and Silver) will begin daily service on Friday, July 1.

The Green Route (Express) will begin weekend-only service on Saturday, July 2.

View full details of the 2022 Seasonal Summer Service.

2022 Special Event Service

Estes Transit is pleased to provide free shuttle service for several Town-produced special events. Check out the event schedule below; one week prior to each event, a link will be provided to access service times, routing, and stops.

Wool Market - June 11-12, 2022 download event shuttle map

July 4th Fireworks (post-event service) - July 4, 2022

Scot Fest Parade - September 10-11, 2022

Fine Arts & Crafts - TBD September 2022

Autumn Gold - TBD September 2022

Elk Fest - October 1-2, 2022

Rocky Mountain Craft Spirits Fest - October 22, 2022

Tree Lighting Ceremony - November 19, 2022

Catch the Glow Parade - November 25, 2022

Winter Trolley Service - TBD December 2022
On weekends from May 28 through October 2, Bustang to Estes will provide a convenient and affordable way to get to Estes Park and Rocky Mountain National Park (RMNP) from Denver Metro, Boulder and Lyons. With stops at the Estes Park Visitor Center and the RMNP Park & Ride transit hub, it's easier than ever to get to the heart of the Rockies. Visit www.ridebustang.com for service information and ticketing options. 
2022 Estes Transit Sponsors
Estes Transit is supported by the generosity of these 2022 sponsors: 
Anderson Realty 
Awesome ShirtWorks 
Bank of Estes Park
The Barrel
Estes Park Health
Estes Park Museum
Estes Park News
Estes Park Nonprofit Resource Center 
Estes Park Rent All 
Estes Park Trolleys
Explore Estes
First Colorado Realty
Good Samaritan Estes Park Village
Green Jeep Tours
Hunter's Chophouse
The Maxwell Inn
Mountain Home Café 
Quality Inn
REMAX – The Gomez Team
Rocky Mountain Channel App 
Rocky Mountain Gateway
Snowy Peaks Winery
Stanley Underground
Visit Estes Park 
YMCA of the Rockies
WinterWorks 
 
Sponsors help fund operational costs related to services offered by the Town's free shuttles, supporting the continuation of free shuttle rides for guests and residents annually in the Estes Valley.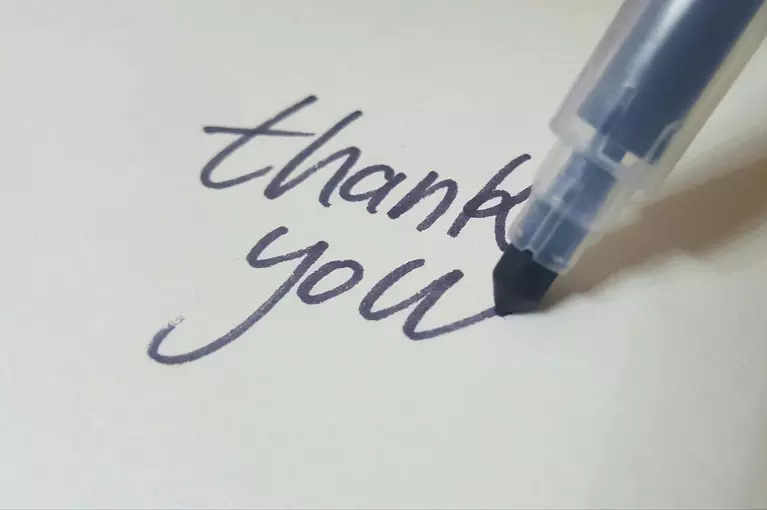 The Town's free parking structure is located near the intersection of US Hwy 34 and US Hwy 36 (691 North St. Vrain Ave.) across the river from the Estes Park Visitor Center, only a few blocks from downtown.
The parking structure has 415 parking spaces on four levels, including accessible spaces and electric vehicle charging stations. Downtown is an easy five-minute walk through a decorated and lighted tunnel under the road.
Overflow parking is available at the Estes Park Events Complex (1125 Manford Ave.).
Other Requests & Information
Services for Seniors & Persons with Disabilities

Via Mobility offers year-round transportation service within the Town limits of Estes Park weekdays, 8:00 a.m. to 4:30 p.m. Rides can be scheduled one to seven days in advance. Rides are based on availability and are first-come, first-served.

Riders under 60 years old: $5 each way or $10 round-trip Riders over 60 years old (Seniors): Free

 

To schedule a ride, please call Via Mobility at 303-447-9636. More information about Via Mobility can be found at www.viacolorado.org.

Persons with disabilities: Free

Route Deviation Requests

The Town of Estes Park has designed its seasonal public transportation service, Estes Transit, to allow for route deviation requests in order to ensure that all individuals have equal access to public transportation. Route deviation requests can be made on all six of the Town's routes: Red, Gold, Blue, Brown, Silver and Green.

Anyone can request a route deviation and requests may be scheduled by calling 970-577-3959. If you need a deviation to be picked up, you must call and request the ride at least 24 hours in advance of your requested pick-up time. Riders who need a deviation when dropped off are allowed to request a deviation from the driver when boarding the bus.

Deviation requests are limited to a maximum 3/4 mile from the established route. Please reference this map of the route deviation service area for more detail. No fee will be charged for this service.

Deviation requests that could result in damage to the vehicle and/or compromise the safety of the driver and/or other passengers will not be accepted.
Statement of Rights

In accordance with the provisions of the Americans with Disabilities Act and the Civil Rights Act of 1964, Estes Transit does not discriminate on the basis of disability, race, color, national origin, or gender. For more information about these statutes, or to file a complaint, contact the Town's ADA Coordinator at adacoordinator@estes.org.

Title VI Non-Discrimination Notice

Reasonable Modification

The Town of Estes Park will make all reasonable modifications to policies and programs to ensure that people with disabilities have an equal opportunity to enjoy all of its programs, services, and activities. For example, individuals with service animals are welcomed in the Town of Estes Park offices, even where pets are generally prohibited.

Any qualified individual who requires an auxiliary aid or service for effective communication, or a modification of policies or procedures to participate in a program, service, or activity of the Town of Estes Park, should contact the ADA Coordinator, 170 MacGregor Ave., PO Box 1200, Estes Park, CO 80517; by email to adacoordinator@estes.org. Contact should be made as soon as possible but no later than 48 hours before the scheduled event.

The ADA does not require the Town of Estes Park to take any action that would fundamentally alter the nature of its programs or services, or impose an undue financial or administrative burden.