Estes Transit operates a free shuttle service during the peak summer tourism season and for several Town-produced special events annually. Estes Transit wants to hear from residents and visitors about their experience and welcome feedback regarding Estes Transit's services.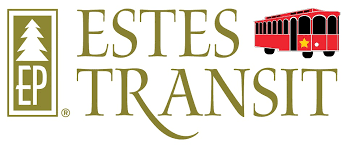 2020 Seasonal Shuttle Information
Due to the financial impact of the COVID-19 pandemic on the Town of Estes Park, service dates have been adjusted to delay the start of regular daily service which is outlined here.
The Town is currently working with our contracted transit service provider, Rocky Mountain Transit Management, on measures to protect the health and safety of both our patrons and drivers. More information about those measures will be shared prior to the start of 2020 service.
Shuttle brochures will be available for download, printing and/or for pick-up at a variety of locations in late June.
2020 Special Event Service Information
Estes Transit is pleased to provide free shuttle service for the following special events:
Scot Fest Parade: September 11-13, 2020
Fine Arts & Crafts: TBD September 2020
Autumn Gold: TBD September 2020
Elk Fest: October 3-4, 2020
Rocky Mountain Craft Spirits Fest: October 24, 2020
Catch the Glow Parade: November 27, 2020
Specific details about each special service offering will be posted two weeks prior to the event date.
Questions can be directed to the Estes Park Visitor Center at 970-577-9900.
Thank you to our generous 2020 sponsors:
Estes Park Health, Good Samaritan, The Lazy B, The Barrel, Quality Inn, Maxwell Inn, Rocky Mountain Gateway, Estes Park Museum, Mountain Home Cafe, Pepper's Mexican Grill, Remax, SereniTea, Estes Park Trolleys, First Colorado Realty, EP News, Hunters Chop House, Best Western PLUS Silver Saddle, Visit Estes Park, Estes Area Lodging Association, EPTV Channel 8, Estes Park Events Complex, O'Connor Pavillion
The Town's free parking structure is located near the intersection of US Hwy 34 and US Hwy 36 (691 N. St. Vrain Avenue) across the river from the Estes Park Visitor Center, only a few blocks from downtown.
The parking structure has over 400 parking spaces on four levels, including accessible spaces and electric vehicle charging stations. Downtown is an easy five-minute walk through a decorated and lighted tunnel under the road, or via the Town's charming red trolley which stops right at the north side of the parking structure during the busy summer months (July 1 - October 4, 2020).
New in 2020: The parking structure is now the hub for all of the Town's five seasonal shuttle routes. Service dates and times are listed above.
Overflow parking is available at the Estes Park Events Complex (1125 Manford Ave.), which is served every 15 minutes by the Green Route.