Drug Take Back
The Estes Park Police Department (EPPD) collects unused, unwanted and expired prescription and over-the-counter drugs for safe disposal - no questions asked - during Drug Take Back Days in April and October each year. Police officers collect the drugs, which remain in the custody of law enforcement until they are incinerated. For additional information about EPPD Drug Take Back Days, contact Officer Gregg Filsinger at 970-577-3868 or 970-586-4000.
Ongoing medication take back is available Monday - Friday from 8 a.m. to 5 p.m. and Saturday from 8 a.m. to 12 p.m. at Estes Park Health, located at 555 Prospect Ave. For additional information visit Estes Park Health's Medication Take-Back Station page.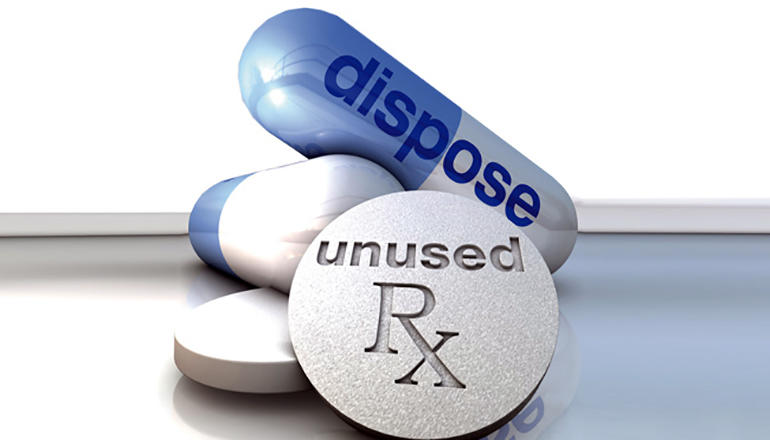 ALICE Training
ALICE Training is a proactive response to an active shooter/violent intruder situation that can occur anywhere and at any time. Training provides multiple ways to respond to an active shooter situation and gives civilians the confidence and training needed to save lives.
For more information or to schedule an ALICE Training, please contact Officer Curt Plassmeyer at 970-577-3822.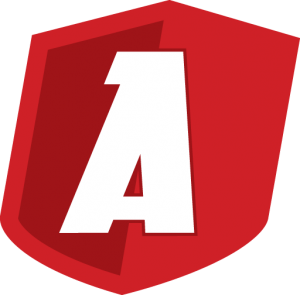 Safety Fair
The Safety Fair is presented by the Estes Park Police Department in conjunction with other state, county and government agencies, and is held in the spring of each year. The goal of this event is to create a fun and active learning environment to educate the youth of Northern Colorado on the topics of alcohol and drug awareness, bicycle safety, fire safety, career opportunities and emergency services technology. Learn more about the Safety Fair.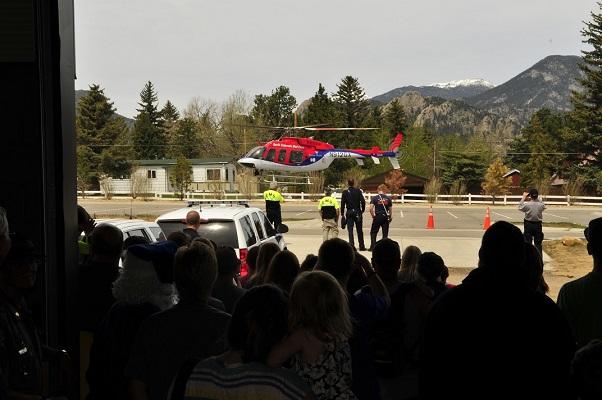 Blue Santa
Every holiday season, the Blue Santa program, sponsored by Estes Park Police Auxiliary, collects and delivers non-perishable food, gifts and hygiene products for disabled, shut-in and elderly community members who need a little extra cheer during the holiday season. Learn more about the Blue Santa program.

Citizen's Police Academy
A series of classes offered free of charge biennially. Class size is limited to 30. Officers offer Academy participants an opportunity to learn more about the daily operations of the police department and experience conditions similar to the training police receive. Learn more about the Citizen's Police Academy.