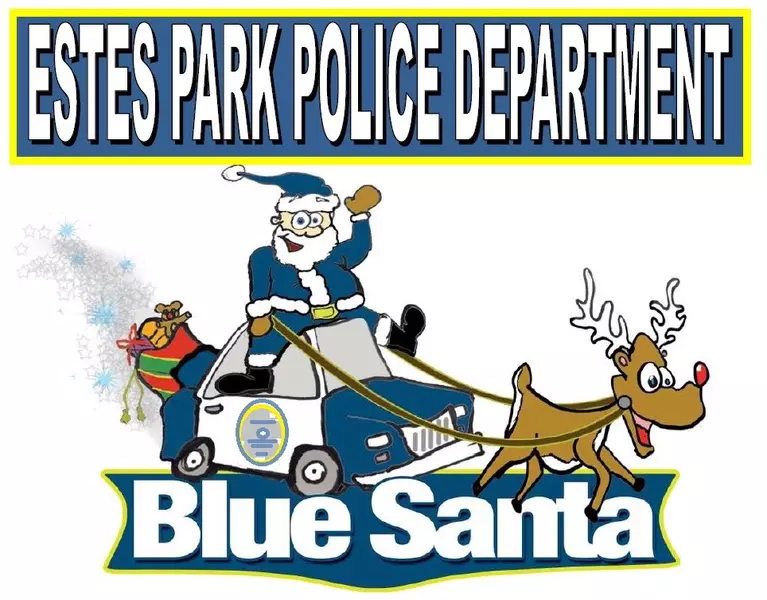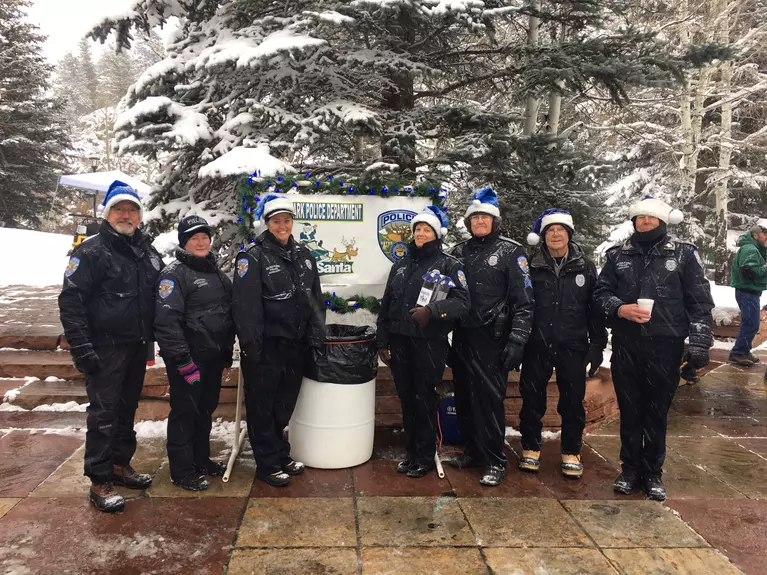 Every holiday season, the Blue Santa program purchases and delivers non-perishable food, gifts and hygiene products for disabled, shut-in and elderly community members who need a little extra holiday cheer. Blue Santa is sponsored by the Estes Park Police Department Auxiliary.
In 2022, Blue Santa was able to make deliveries to more than 100 community members. Over $250 worth of goods was delivered to each recipient. The monetary donations and generosity of the Estes Valley community made this possible and brought a smile to those in need. The Estes Park Police Department and the Estes Park Police Department Auxiliary extend their heartfelt thanks to everyone who donated to this program, including the following businesses that allowed donation jars to be placed at their establishments: Animal Medical Center, Bank of Colorado, Bank of Estes Park, Bart's Liquor, Longhorn Liquor, Mountain Dew Liquor, Estes Park Mountain Shop, Premier Members Credit Union, Outdoor World, Park Supply, Proactive Fitness, Rocky Mountain Discount Liquor, Rocky Mountain Pharmacy and True Value. 
For more information about the Blue Santa program or to nominate someone in need, contact Captain Rick Life at the Estes Park Police Department at 970-577-3872 or rlife@estes.org, or complete the form below.