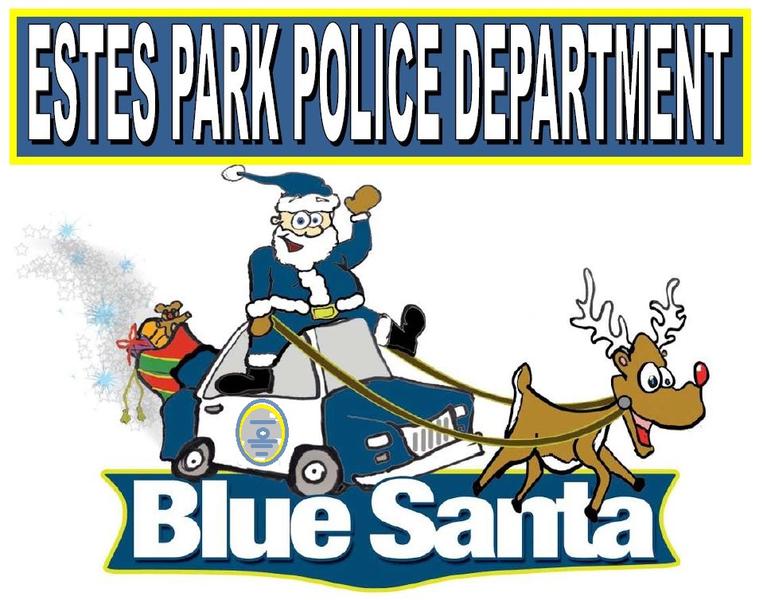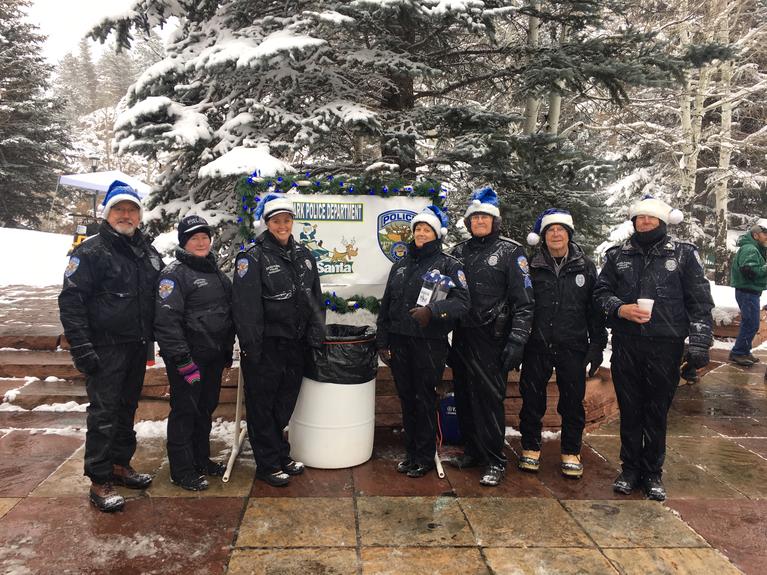 Every holiday season, the Blue Santa program collects non-perishable food, gifts and hygiene products for disabled, shut-in and elderly community members who need a little extra holiday cheer. Blue Santa is sponsored by the Estes Park Police Department Auxiliary.
Thank you to all who contributed to the success of the Blue Santa program in 2020. The pandemic led to a shift in the Blue Santa program's ability to receive food donations. Through successful collection of monetary contributions at the following locations, the program was able to sustain community members in need during these difficult times.
Animal Medical Center 

Bank of Colorado

Bank of Estes Park - Hwy 7

Bart's Liquor

Big Horn Restaurant 

Egg of Estes

Estes Park Police Department

MedX

Mountain Dew Liquors

Mountain Home Cafe

New Premiere Members Credit Union

Park Supply

Rambo's Liquor 

Rocky Mountain Discount Liquor 

Rocky Mountain Pharmacy

True Value
For more information about the Blue Santa program or to nominate someone in need, contact Captain Corey Pass at the Estes Park Police Department at 970-577-3828 or cpass@estes.org, or complete the form below.
Financial contributions can be mailed to Blue Santa Program, c/o Estes Park Police Auxiliary, PO Box 1287, Estes Park, CO 80517.