#FFFFFF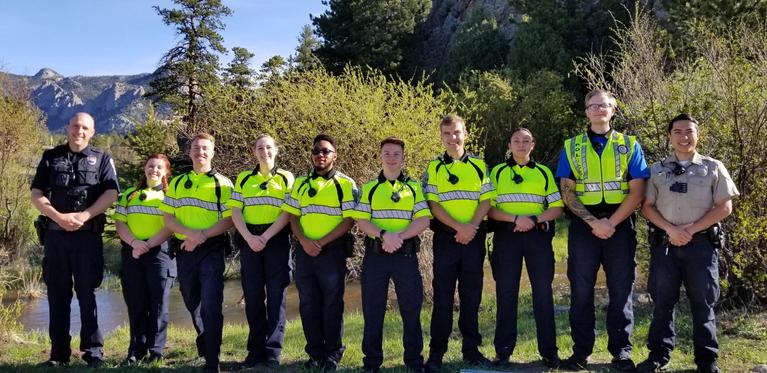 #FFFFFF
Community Service Officers
Every summer season, Estes Park sees a dramatic increase in vehicle and pedestrian traffic. To assist Patrol and ensure pedestrian safety and traffic flow, the Estes Park Police Department employs seasonal Community Service Officers (CSOs).
What do they do?
CSOs serve as ambassadors in the downtown corridor. They perform a variety of duties, including parking enforcement, traffic flow, traffic safety, animal control, lost and found property, special events and parades. CSOs primarily patrol on foot in the downtown corridor where the highest pedestrian and vehicle traffic occur. CSOs focus on the Elkhorn Avenue intersections to keep pedestrians out of intersections between walk cycles and cars out of intersections during walk cycles. During times of extremely heavy traffic, CSOs direct traffic to ease congestion. In addition, CSOs are deployed throughout Estes Park during special events and large incidents. CSOs are supervised by Officer Paul Mieszala. 
Interested in Becoming a CSO? 
Contact Officer Mieszala at pmieszala@estes.org or visit the Estes Park Police Department's Employment page for additional information. For application materials, visit the Town's Current Job Opening page.