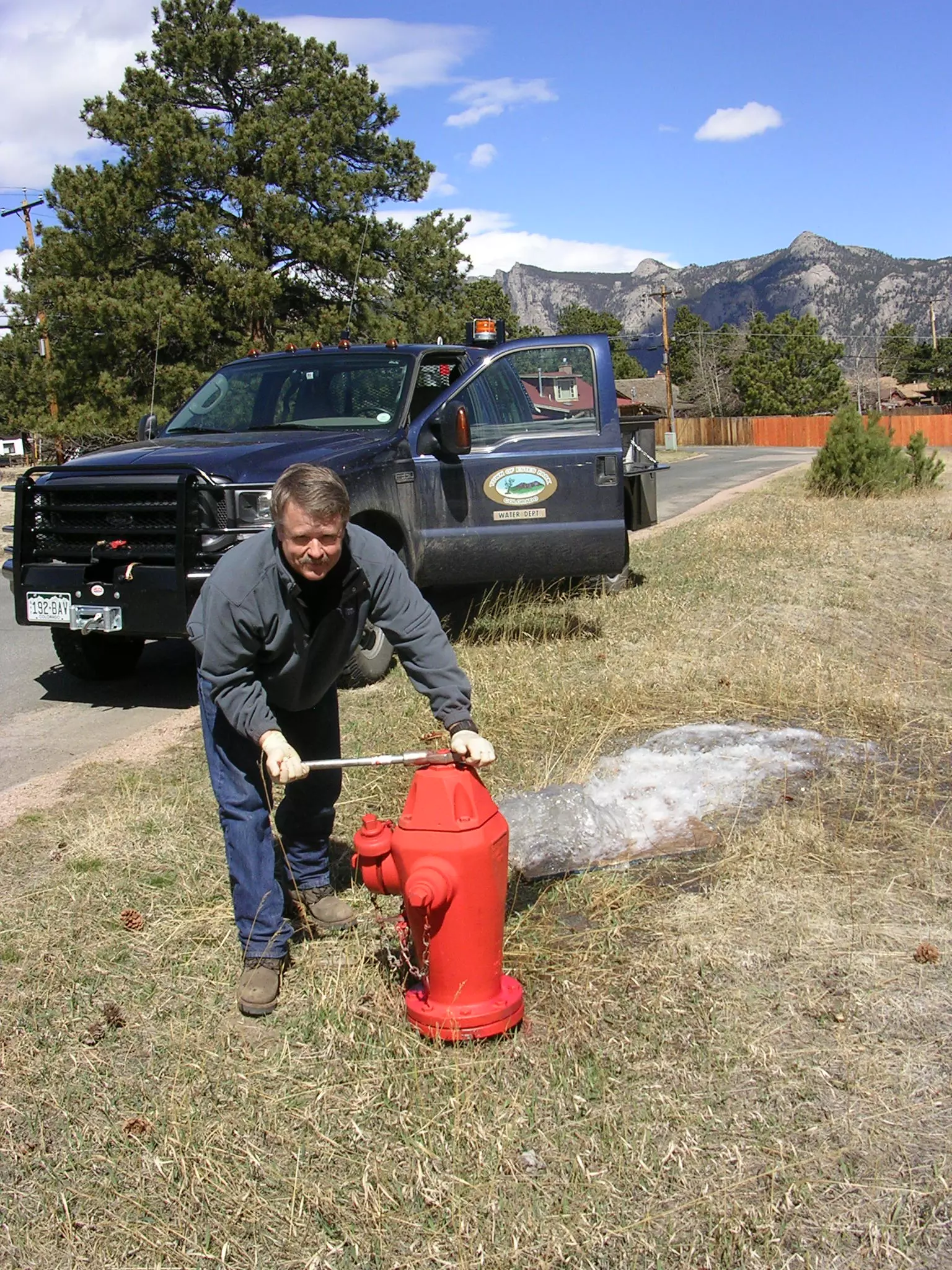 The Town of Estes Park Water Division conducts an annual water main flushing program in the Spring. Flushing improves water quality and clarity by creating a higher than normal flow through the distribution system. This flow helps to clear the pipes of the iron oxide buildup resulting from the corrosion of older steel pipes. Water customers may notice discoloration of their water for a short period of time. The water main flush is conducted by pulling large volumes of water through fire hydrants. This also gives the Water Division the opportunity to inspect all fire hydrants in the system to ensure they are in working order and make any necessary repairs.
The rusty-looking water can leave iron stains on clothing and while not aesthetically pleasing, it is safe to use. The best solution for customers is to avoid using water, particularly hot water, when crews are flushing in the area. If rusty water is drawn, cold water should be run for 15 to 20 minutes, or until the water clears. If the water does not clear in that time, water should be shut off for about 30 minutes before the process is repeated. If there is yellowish discoloration present in hot water, the water heater should be drained and flushed. Many manufacturers recommend this be done as annual preventative maintenance. Check the owner's manual for instructions on how to perform this procedure.
The 2022 Water Main Flush has been completed. The 2023 schedule will be posted in the Spring. 
Please contact Jason Lang, Water Distribution Supervisor, at 970-577-3622 or jlang@estes.org with questions.