#FFFFFF

#FFFFFF
Design Survey Results Now Available
Thank you to community members who attended the August 25 public meeting, and to all who participated in the August 18-29 online design survey. Links to the survey results are provided below:
Cleave Street Improvements - Survey Response Summary, September 2022
Cleave Street Improvements - Full Survey Responses with Design Options, September 2022 
Town Engineering Staff and the design team have reviewed all of the survey and public meeting comments and are currently developing a design that best addresses the concerns raised and feedback received. It is anticipated that this design will be brought forward for comment at a public meeting to be scheduled in mid-October. Please check this webpage for regular updates.
The Cleave Street Improvements design is anticipated to be finalized in early 2023, with construction expected in the fall 2023. This project is funded with Street Improvement Funds from the one percent sales tax approved by voters under the 2014 Ballot Issue 1A.
Adopted in 2018, the Estes Park Downtown Plan identified Cleave Street as a prime location for redevelopment. Cleave Street is located in the heart of historic downtown and parallels Elkhorn Avenue. It is a mixed-use area that includes front and back business entrances.
Cleave Street provides access to several residences including affordable housing units managed by the Estes Park Housing Authority. Fall River runs through a park adjacent to this street; and there is on- and off-street parking. Lack of continuous sidewalks makes Cleave Street unsafe for pedestrians. The narrow width of the street and its substantial slope create drainage problems and unfriendly facilities for cyclists and persons with disabilities. Utilities including power, water and sewer are located in this area and are in desperate need of upgrades and relocation.
The Cleave Street improvements are centered around realistic solutions that work for a variety of travel modes and offer an improved on-street experience. Cleave Street is utilized by a mixture of business deliveries, residents, bicyclists, and pedestrians parking and walking into downtown. Three main goals of the project are to improve pedestrian and bicycle safety and connectivity, improve intersection crossings, and upgrade ADA compliant accessibility. Improvements may include increased roadway definition, which can help reduce speed; delineation for delivery driver and loading areas; marking for residential parking; and increased signage along the street.
Storm water from Cleave Street drains into the Big Thompson River. Another main goal of the project is to identify and enhance stormwater and drainage management and capacity in the area. The project may include green street design elements and non-traditional stormwater techniques such as bioretention, rain gardens, infiltration, grass swales or buffers, and proprietary devices to treat stormwater. The project may also include material recycling during construction.
#FFFFFF
Project Updates History

08.25.2022

A public meeting featuring conceptual design options was held on Thursday, August 25, at Town Hall. A project overview was presented by staff from Kimley-Horn, the engineering consultant. Residents, business owners, property owners, and others interested in this project were encouraged to attend. Design concept that were discussed included a public plaza shared by all users (pedestrians, cyclists and motorists); one-way or two-way travel; sidewalks on one or both sides of the street; on-street or no on-street parking; and drainage improvements.

07.26.2021

This project is on hold pending completion of the Town's Comprehensive Plan. This plan may revise the vision for the future of downtown Estes Park, including Cleave Street.

05.01.2020

This project is on hold due to budget modifications from COVID-19. The status of this project will be reevaluated as the budget year progresses.

Winter-Spring 2020

Community engagement planning.

January 2020

Consultant selected; design work begins.

December 2019

Proposals due.

November 2019

Request for Proposal released.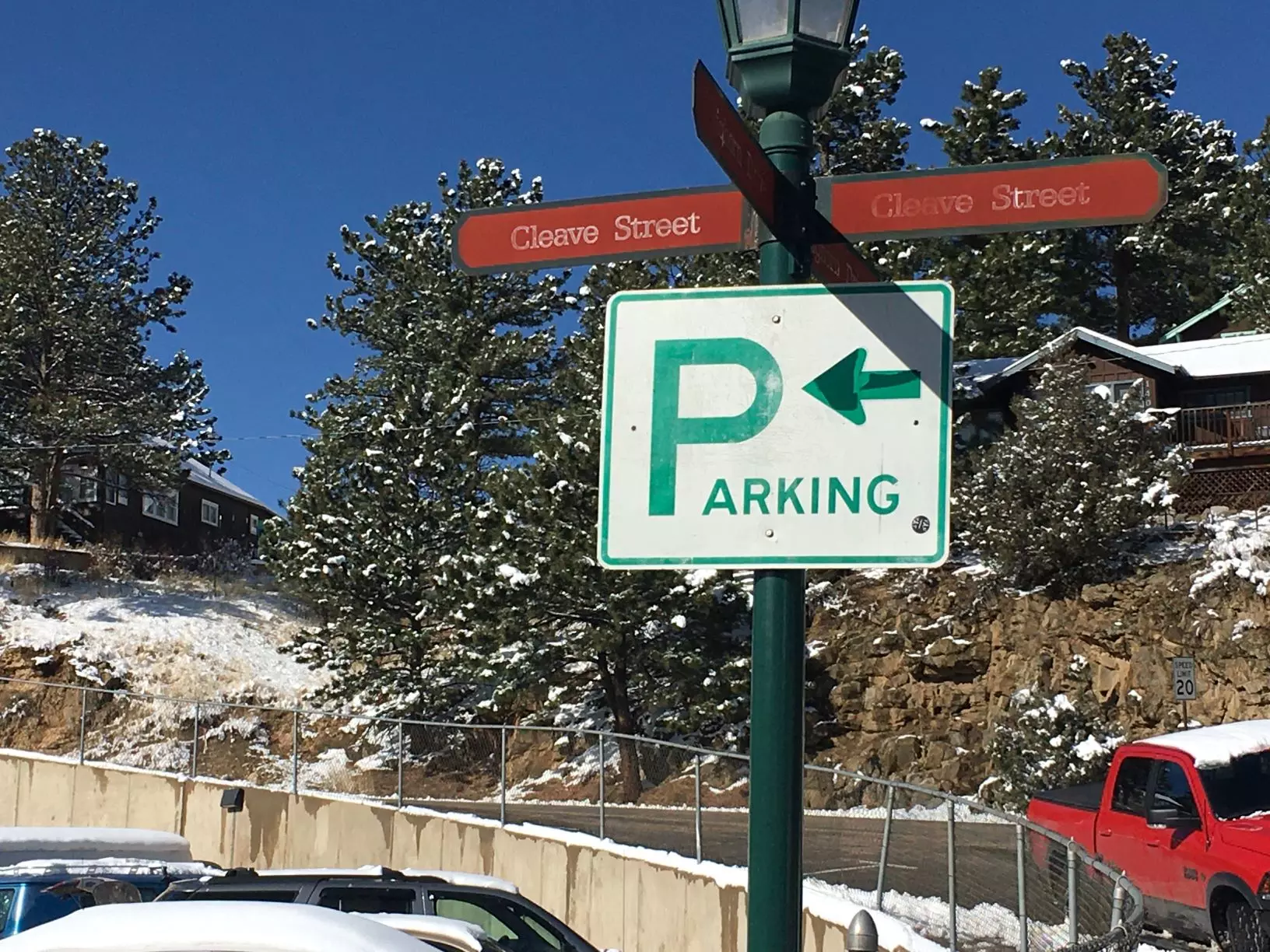 Kimley-Horn engineering services was selected as the design team to work with the community and Town to figure out Cleave Street's future in the short and long term. They will be conducting public outreach meetings, presenting concepts, and designing plans for construction. Interim improvements focused mostly on street and drainage, and addressed some pedestrian areas. Long-term improvements will include stormwater issues, sidewalks, and utilities.